Preferred Partner: Jacob Title LLC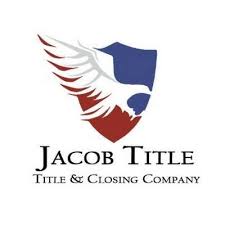 Jacob Title, LLC was created in 2015 by Stan McDonald. Stan has over 30
years of experience working in title and escrow in the north Alabama
market.
The Jacob Title team knows the area and is the perfect choice as your real estate title and settlement services provider.
If you live in Huntsville, Madison or any surrounding areas and have
questions about real estate closings or need assistance in your real
estate closing, contact Jacob Title today. test
Huntsville Location
807 Shoney Dr. SW, Suite C
closing@jacobtitle.com
Tel. 256-882-5673
Fax. 256-251-6196
Madison Location
814 Palmer Road, Suite D
Madison, AL. 35758
Jami@jacobtitle.com
Tel. 256-975-2343
Fax. 256-251-6196